12,768
signatures
We need
37,232
more to reach
50,000
The truth of the farms
The number of animals slaughtered during 2020 in Spanish slaughterhouses shot up to 910 million. There are 2.5 million deaths a day, 104,000 every hour, 1,700 every minute and almost 30 every second.
Reaching these figures is only possible given that intensive farming in Spain accounts for 84% of all animal farms for the production of meat, dairy products and eggs. These huge factories subject the animals to movement restrictions, live in a constant regime of extreme overcrowding and prevent the animals from developing their natural behavior.
Millions of animals live, get sick and die in conditions of dirt, stress and exhaustion. This is the reality we want to uncover from farms.
This is the reality of a standard maternity area on factory farms.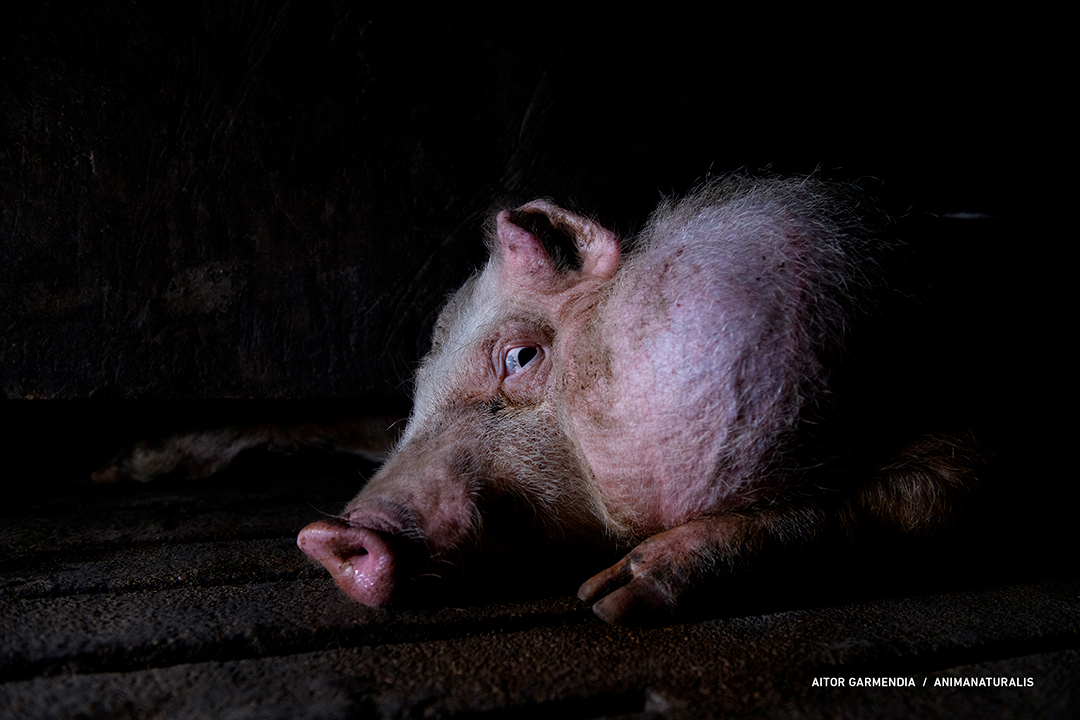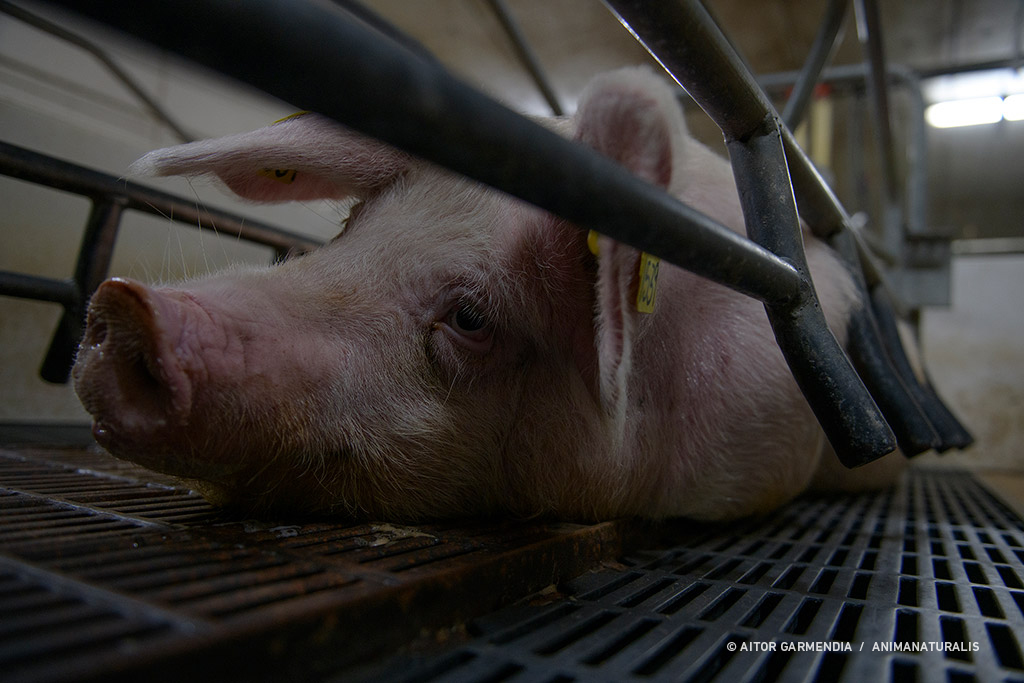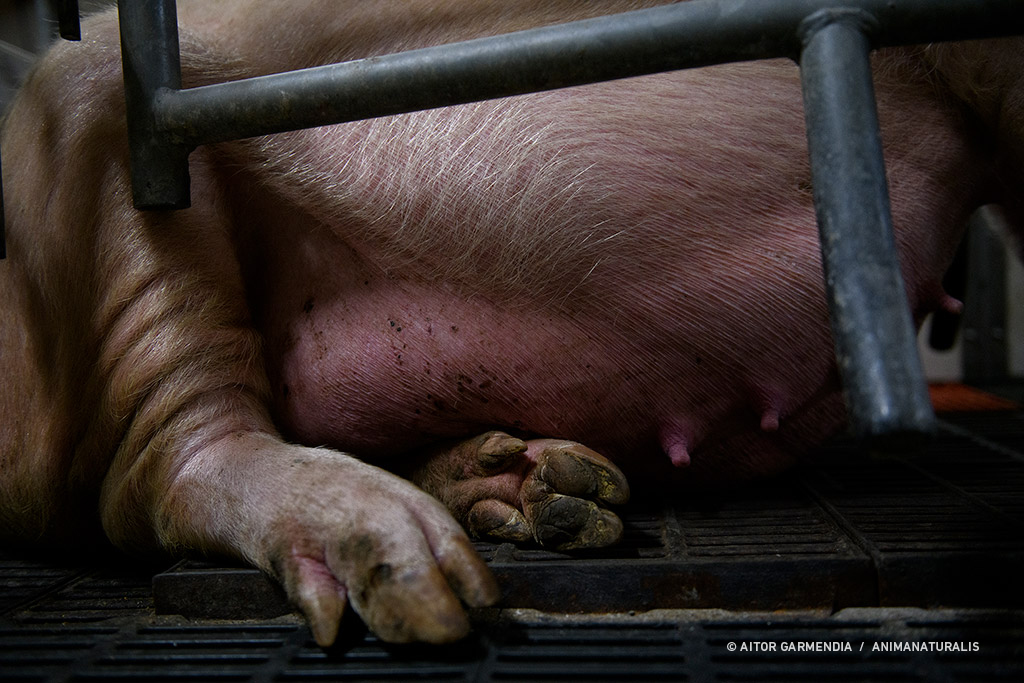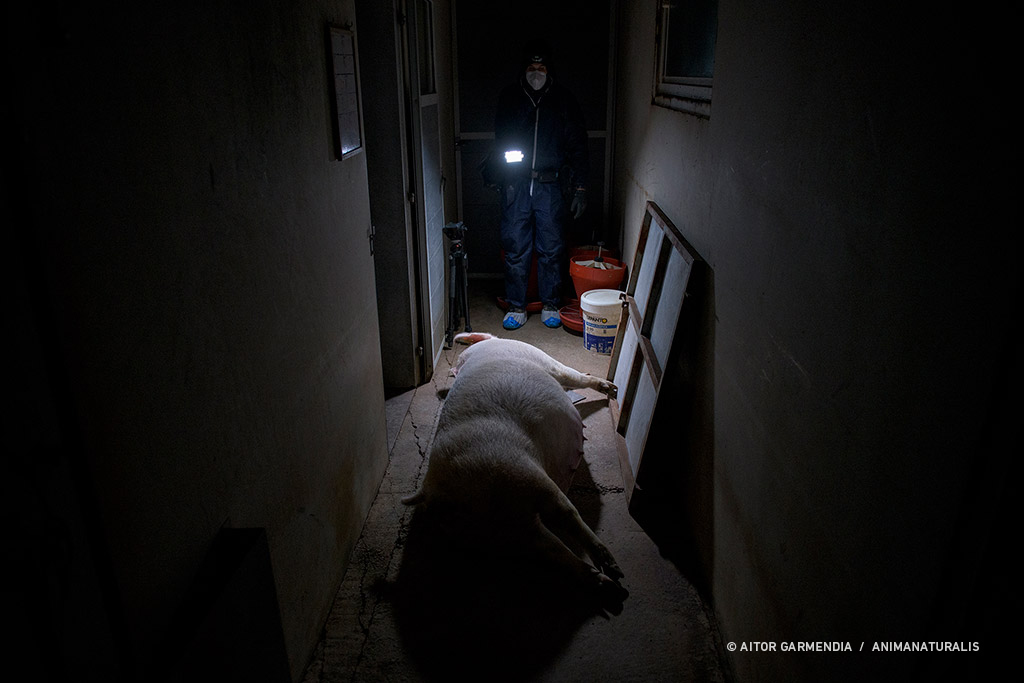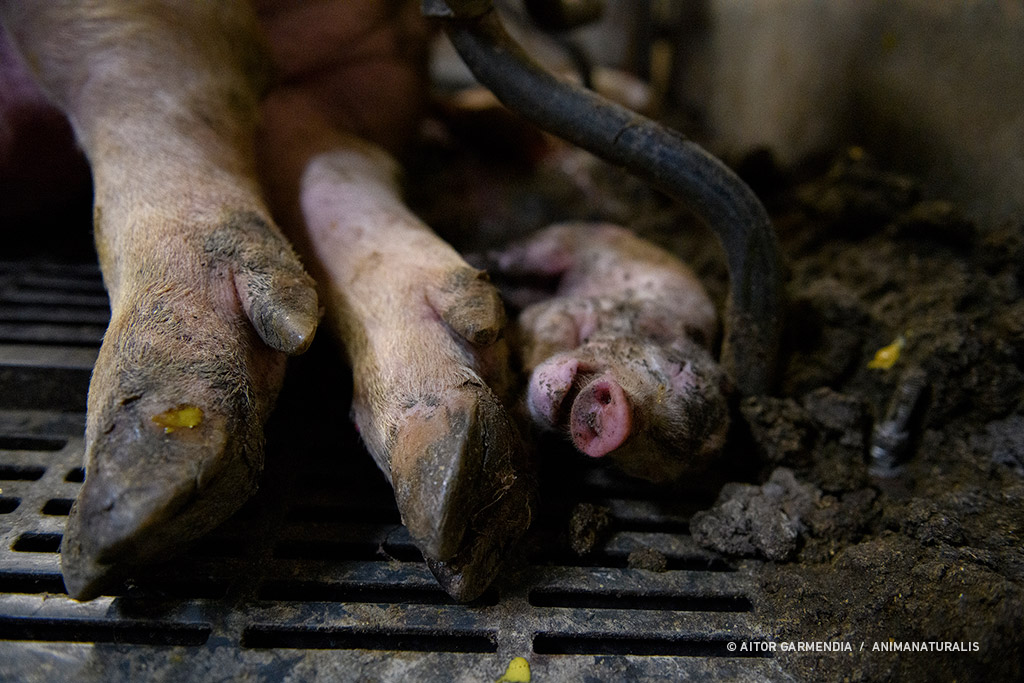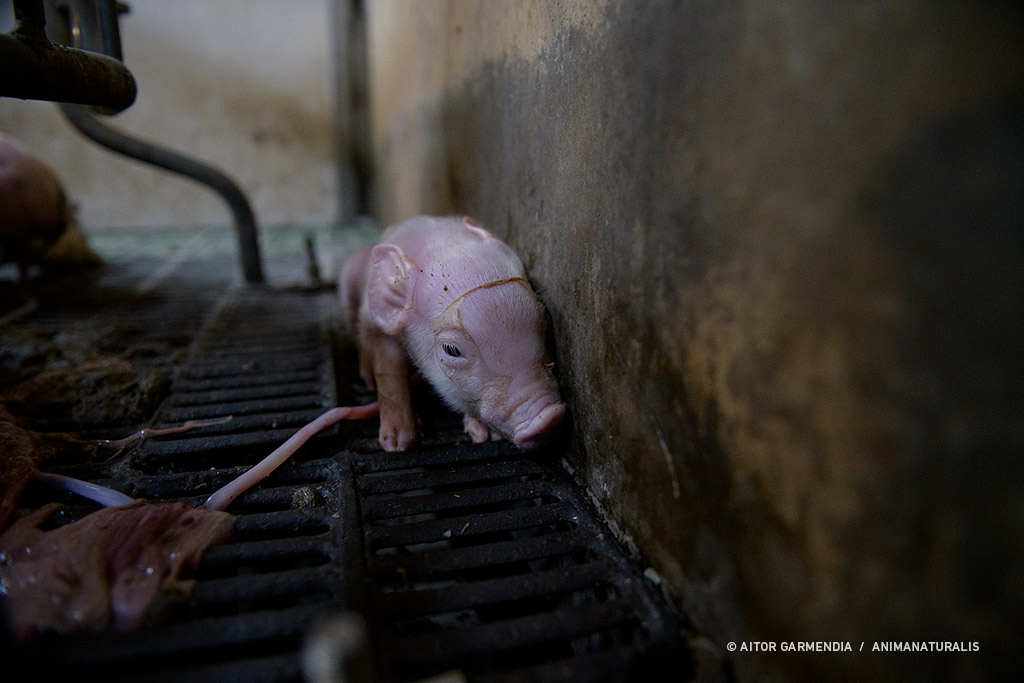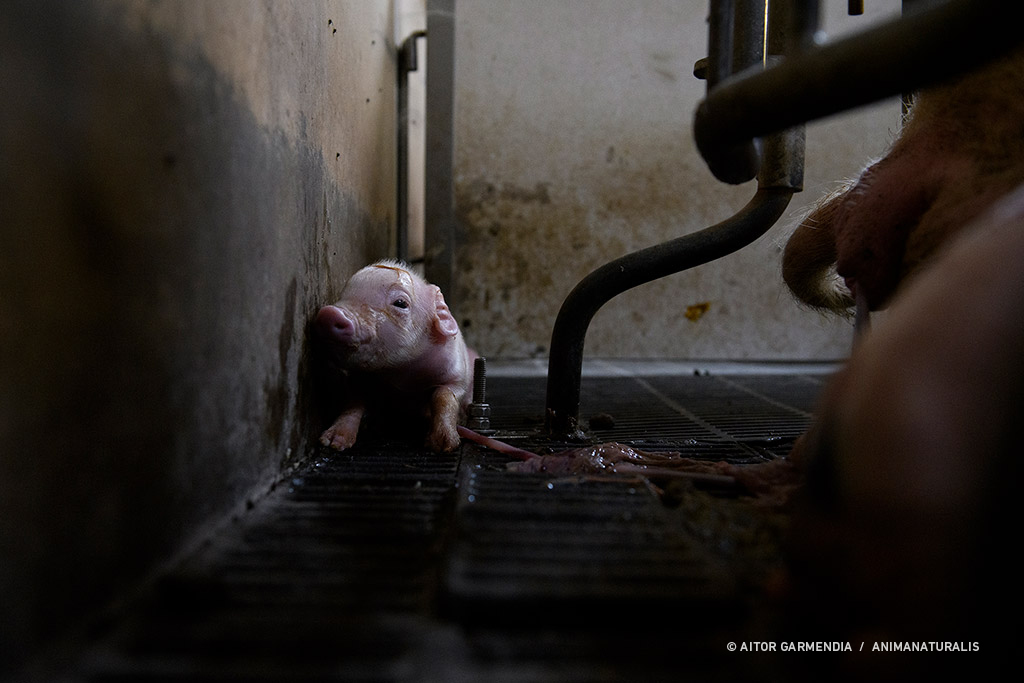 Overcrowding
In industrial farms, animals are treated like machines with which to achieve extremely high production rates, always to the detriment of their well-being.
In Spain, this intensive production system does not stop growing. In 2021, meat production in Spain exceeded the 2020 record and the figure exceeded 8 million tons.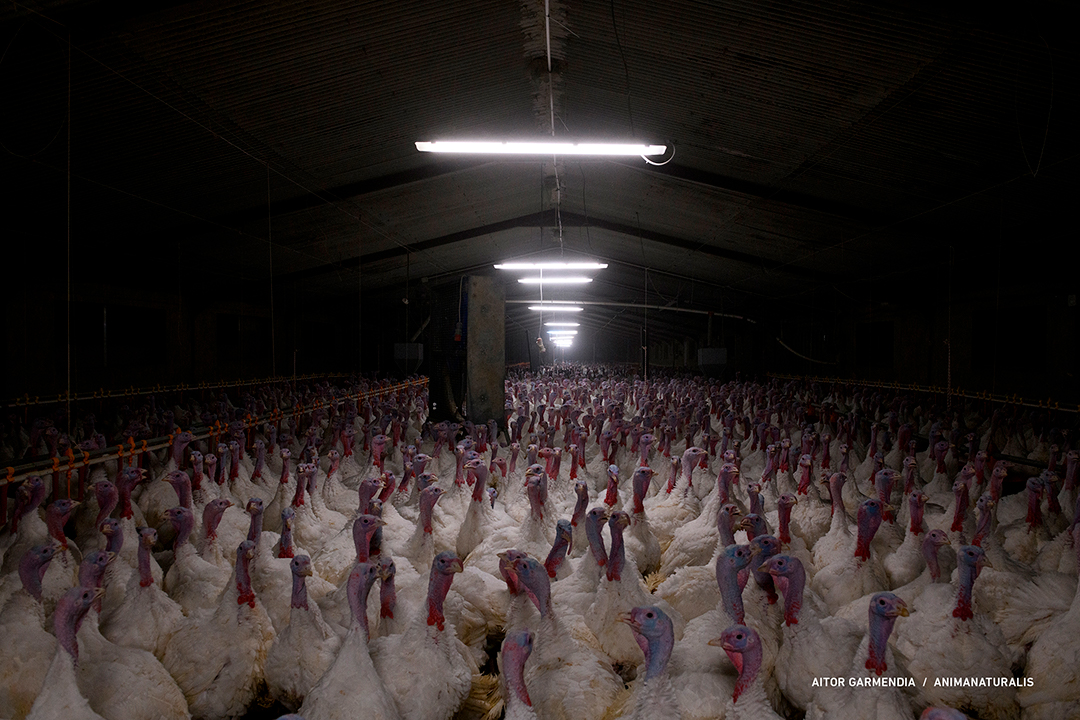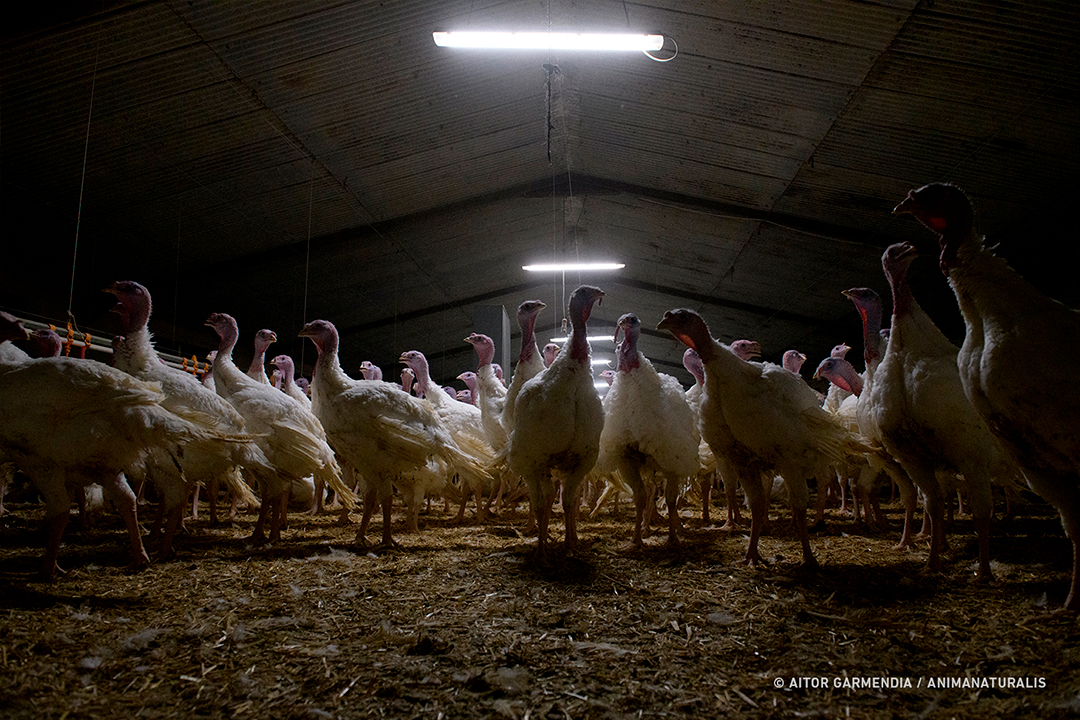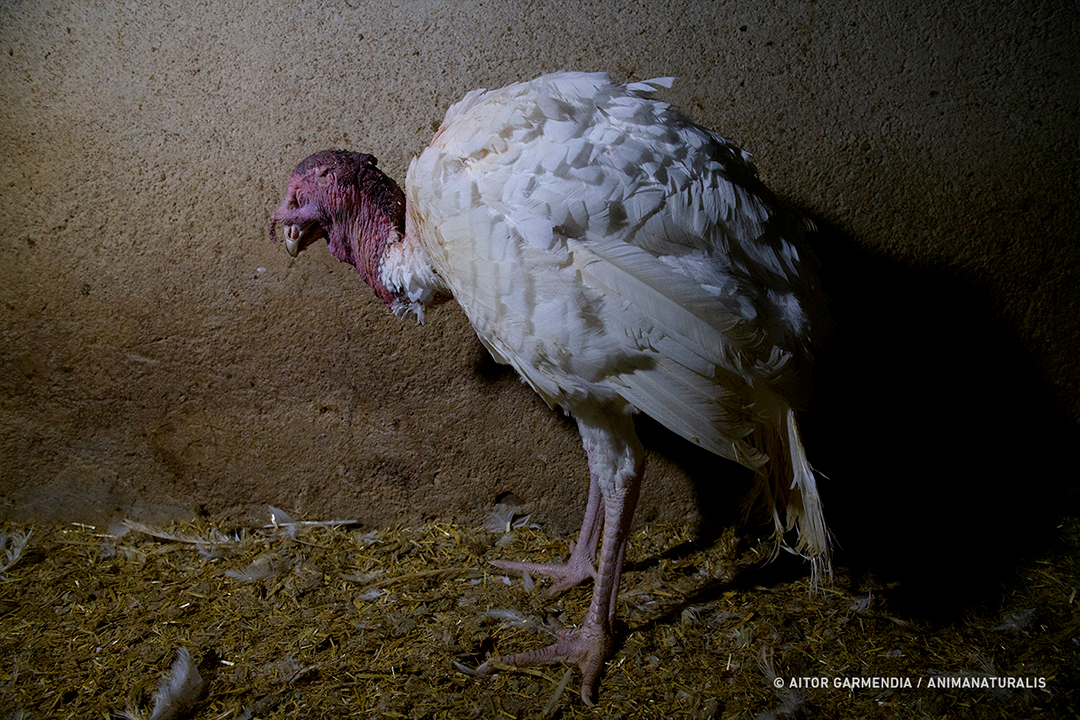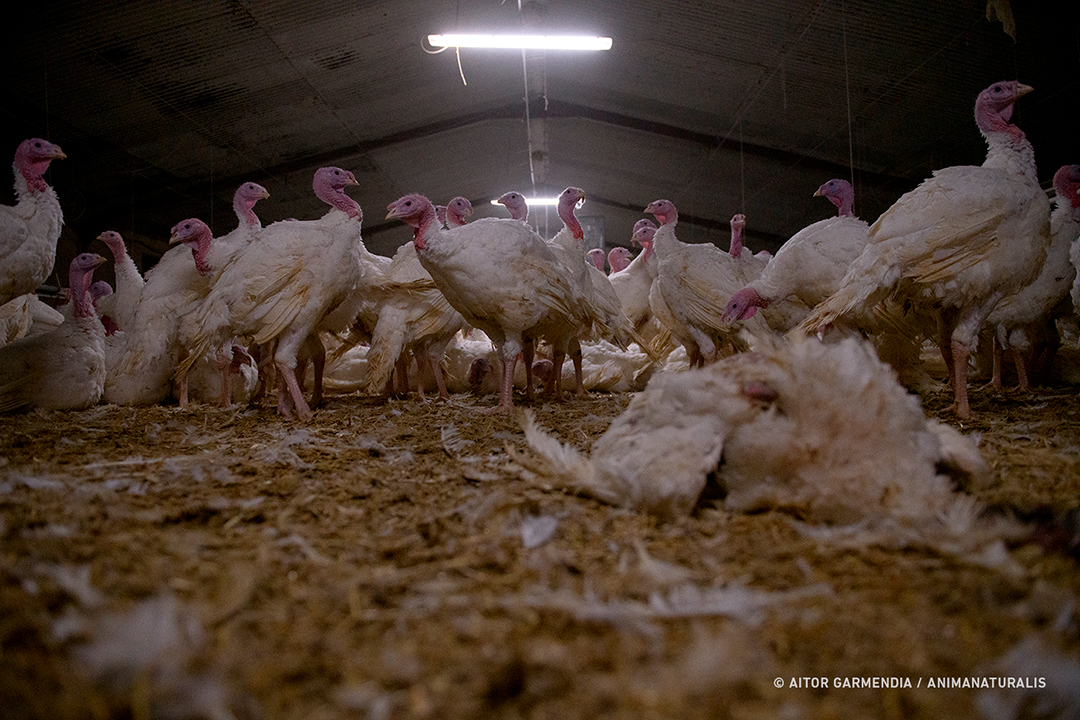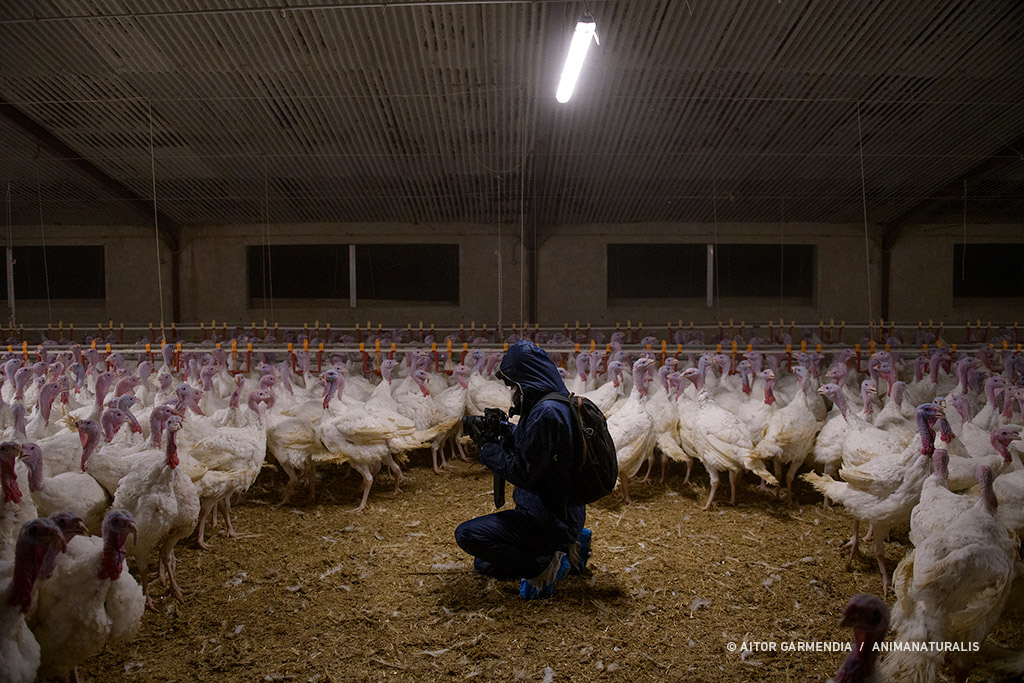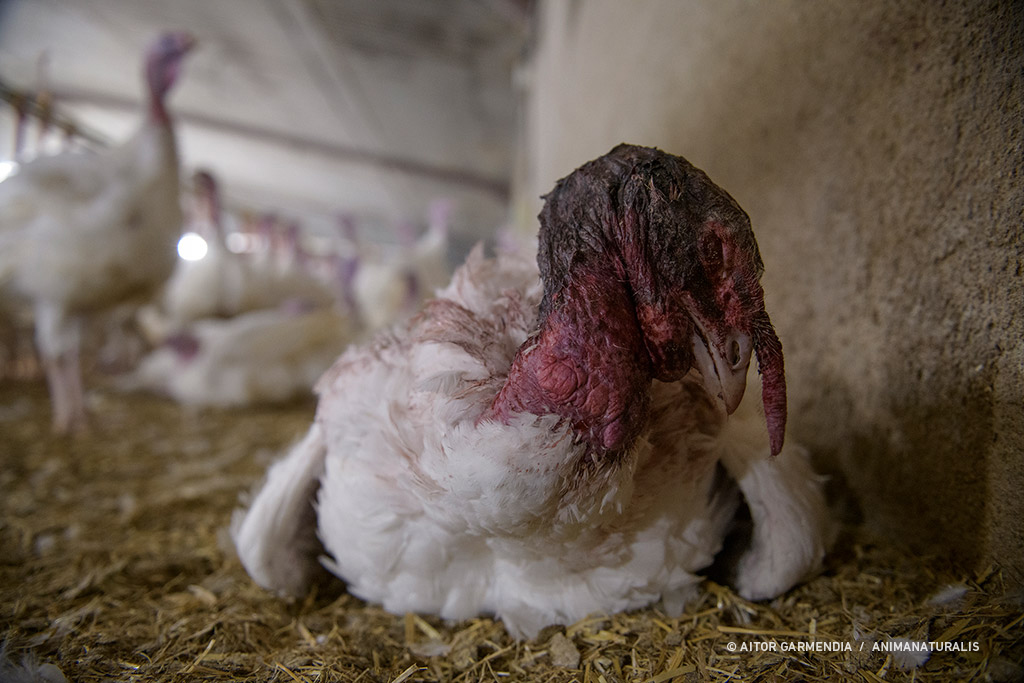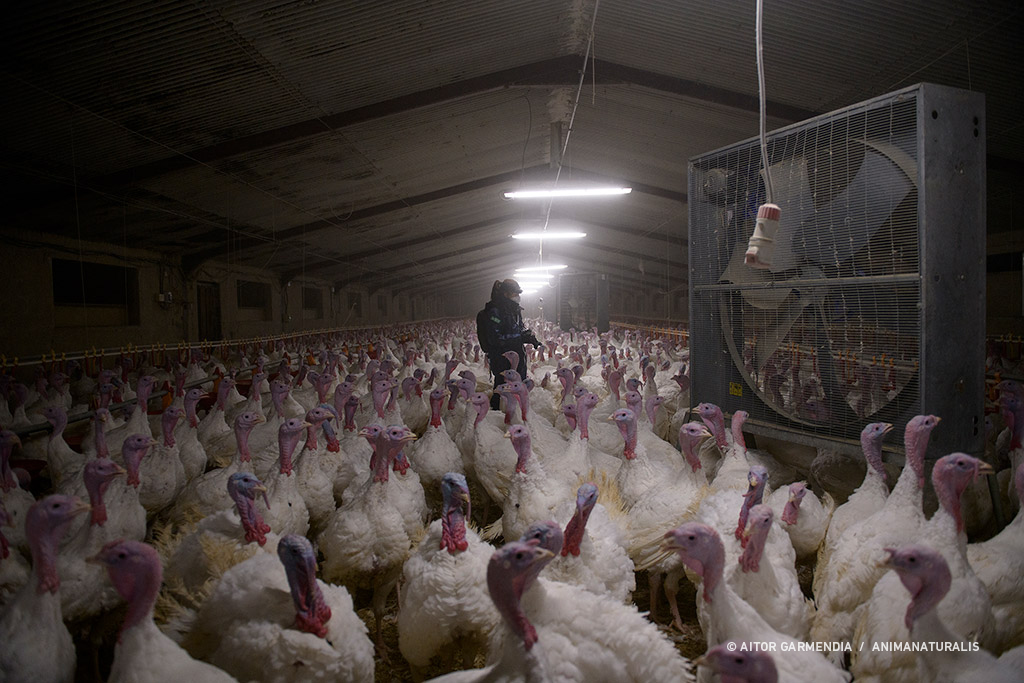 Movement restriction
During gestation and farrowing, 2.5 million sows are confined to individual crates so small they can't even turn around. Breeding sows spend almost half of their lives in these types of cages, forced into incessant breeding cycles. In Sweden all crates for sows (gestation and farrowing crates) have been banned since 1994 and in the UK since 1999.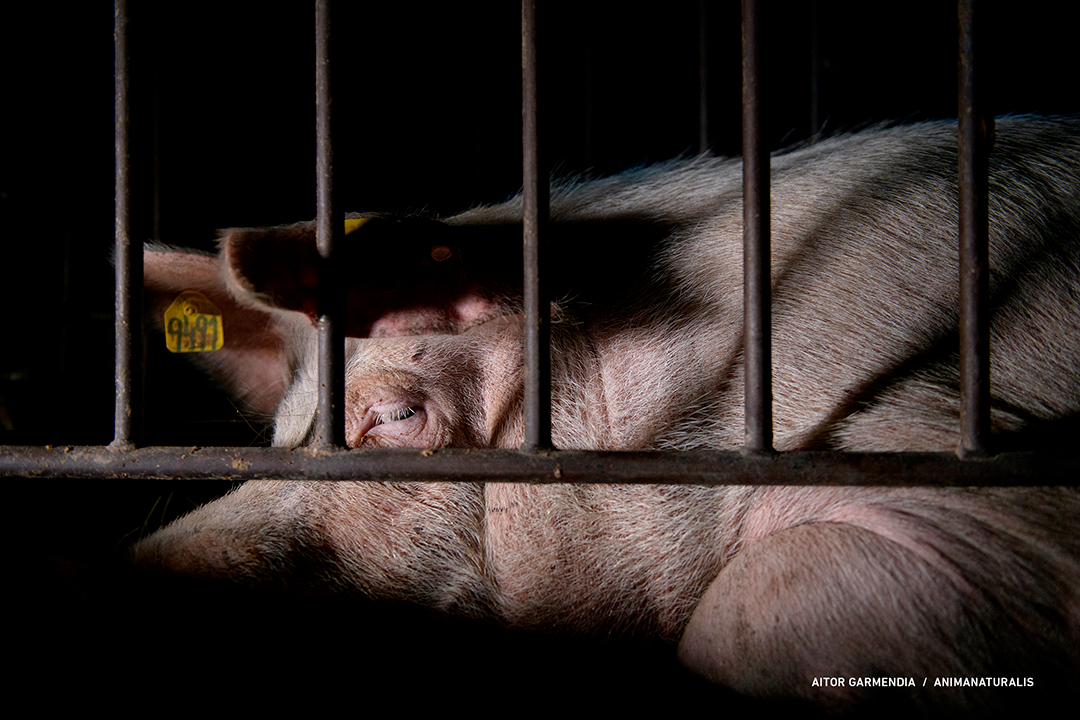 Illness
According to a report by the National Center for Biotechnology Information (NCBI), around 40% of antibiotics produced in the world are used as animal feed additives.
The excessive consumption of antibiotics through meat and dairy products results in the appearance of bacteria that are increasingly resistant to known treatments. And this is a danger for which humanity is not prepared.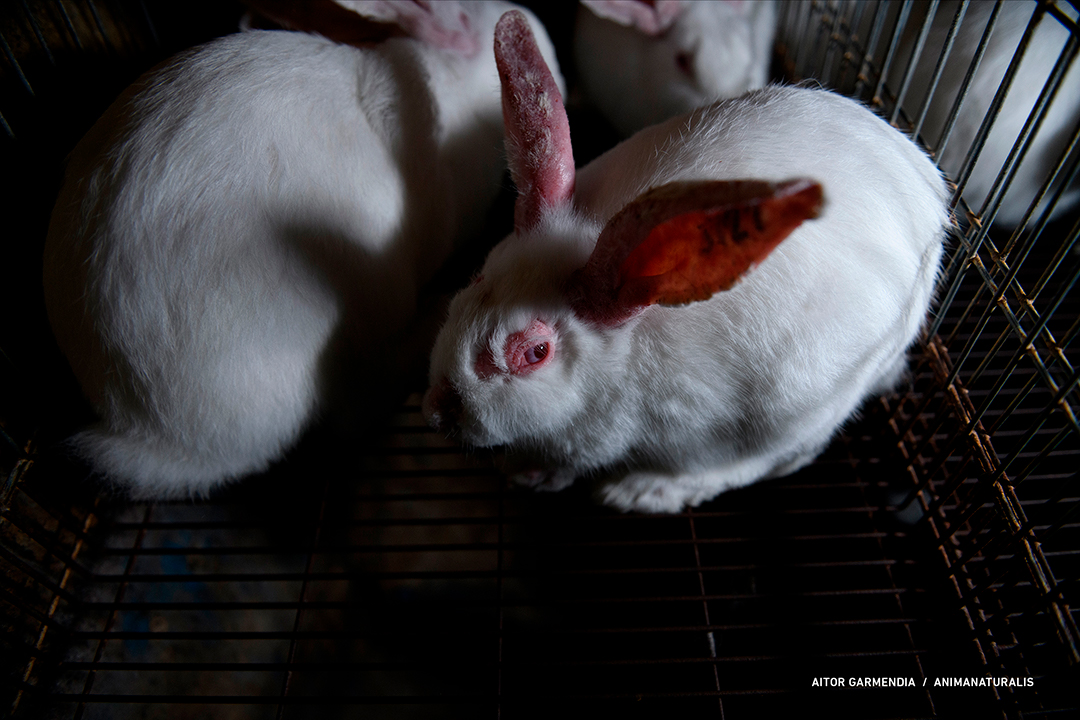 Natural behavior
Cows and bulls are very social animals. However, the calves are separated from their mothers a few hours after birth, and isolated in cages where they cannot develop their normal gregarious behavior or have contact with other calves or with their own mother.
In general, all animals deprived of the opportunity to develop their natural behaviors have a high incidence of stereotypies, considered an indicator of poor welfare.
We demand immediately
We propose the end of factory farms. We can do without animal exploitation and we work to discover the cruel reality that the meat, egg and milk industry hides from us.
With special urgency, we demand:
That the regulations be modified so that the installations of the farms allow the animals to develop their natural behavior without restrictions.
Cage ban on all farms, regardless of species or production cycle.
Prohibition of tail and beak mutilations, removal of tusks and castrations without anesthesia.
Immediate ban on the live chick crushing system as a system for discarding males on farms.
Require a European label that informs about the production system to which animals for meat, dairy products and derivatives are subjected, thus avoiding consumer fraud.
Require own animal welfare legislation for species that do not have it, such as rabbits, turkeys and calves.
Veterinary care focused on the welfare of each animal as an individual and not only on ensuring the survival and productivity of the group on the farm.
The feeding of animals on farms should not only take into account fattening or survival, but the correct nutrition of the animals. It is impossible to talk about well-being if they are not offered balanced and adequate food for their organisms, not just a hypercaloric feed.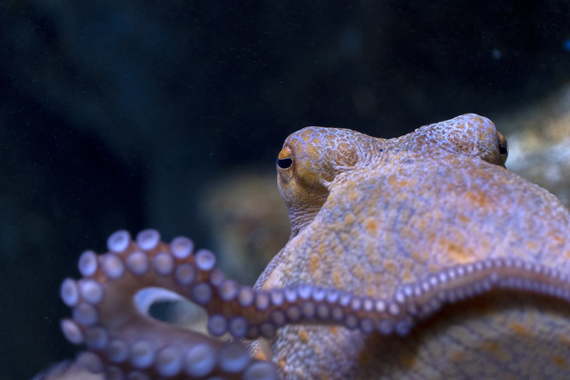 01 agosto 2023
The lack of transparency regarding the status of the necessary permits for the installation of the first industrial octopus farm in Las Palmas has meant that we must file a contentious-administrative appeal before the Court of Santa Cruz de Tenerife.
¡Ya firmaste! Ahora aporta o comparte
Firmante, ¿puedes aportar algo para poner esta campaña en la agenda local de medios, políticos y empresas?
Conseguir el apoyo de miles de personas de forma rápida es primordial para que la campaña logre su objetivo.
Tu aporte económico puede ayudar a AnimaNaturalis a llegar a potenciales firmantes y darle mayor poder a nuestras demandas por los animales.
Tu colaboración nos permite promover la campaña en AnimaNaturalis en redes sociales y por correo electrónico, para multiplicar su impacto.
Impacto
Las personas que ya colaboraron han permitido que esta campaña consiga 1,659 firmas adicionales.
¡Comparte y muliplica tu impacto!
Compartir la iniciativa ayuda a conseguir más firmas
Muchísimas firmas se han logrado gracias a personas como tú que compartieron esta petición. Únete a ellos y ayuda a que esta campaña siga creciendo.
Los mensajes directos funcionan 9 veces mejor para convencer a la gente de firmar.